About Our Lady of Grace Statue
Our lady of grace statue for sale stands 160cm, holy saint mary opens her arms standing. It has been designed by top artists from Quyang, China artisans with the utmost attention to detail. She is dressed in long flowing garments as she gazes down with gentle eyes and arm outstretched.
It seems that we could feel the glory and grace of saint mary. This statue is hand carved from Grand A white marble, and the surface is polished very smooth and gliding. Get one for your home or church, manifest your elegant taste of you.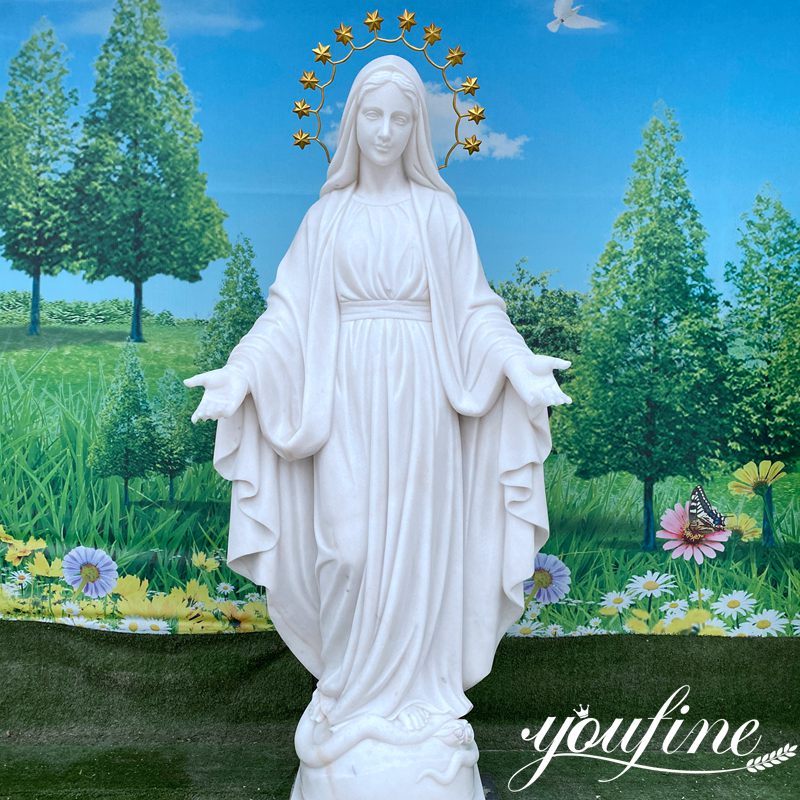 What Do You Know About the Our Lady of Grace Statue?
This image of Mary has come to be known as "Our Lady of Grace" because she promised special help for those who call upon her. Since that time countless artists have created images of our loving and beautiful heavenly Mother.
Her simplicity, humility, and submission to the Will of God are shown completely in this figure, and it would be a lovely expression of your Catholic Faith for family and friends alike.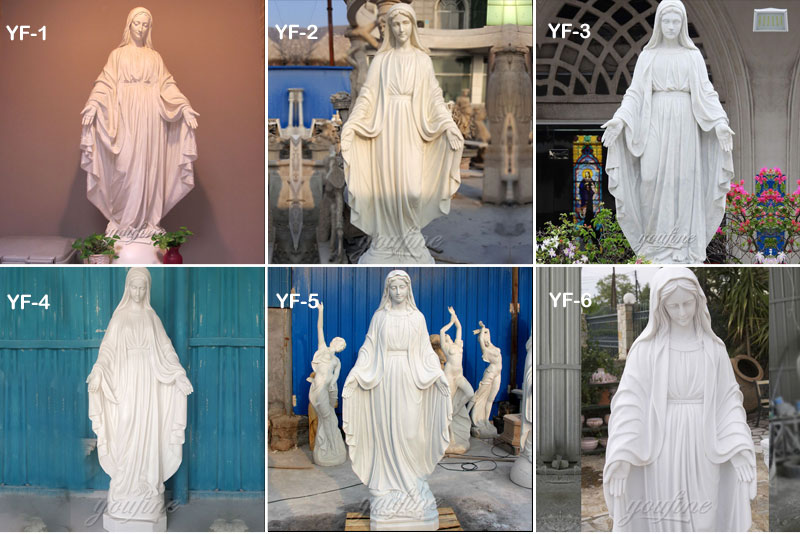 Top Marble Carving Skill in YouFine
All of our Catholic statues are carefully sculpted by our top artists with consistent quality. Our artists are top-notch artists with over 20 years of experience.
We have always been more attentive to this holy religious sculpture. This is why more and more church projects from all over the world are seeking cooperation with YouFine.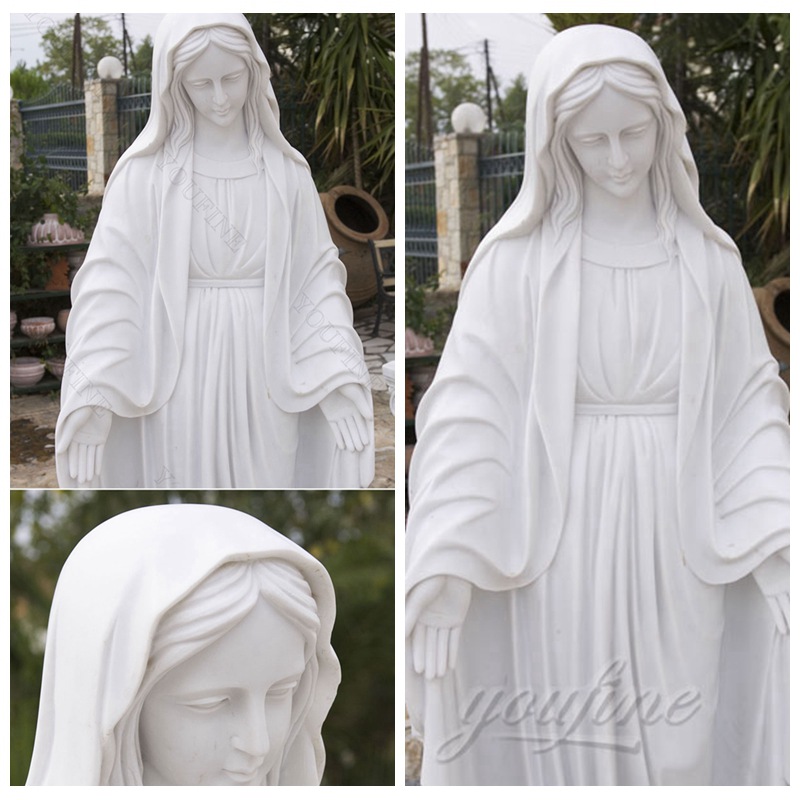 Memorare
Memorare
(Remember O Most Gracious Virgin Mary)
Remember O Most gracious Virgin Mary that never
was it known that anyone who fled to your protection,
implored your help, or sought your intercession, was
left unaided.  Inspired by this confidence, I fly unto
you, O Virgin of virgins, my Mother, to you I come,
before you I stand, sinful and sorrowful.  O Mother of
the Work Incarnate, despise not my petitions, but in
your mercy hears and answers me. Amen.
Please feel free to contact us and our sales agents in China, Europe, and the US would serve you whenever and wherever you need us. Our goal is to achieve win-win cooperation and do our best to serve you.